Posted by Jim Bilger on 29th Oct 2015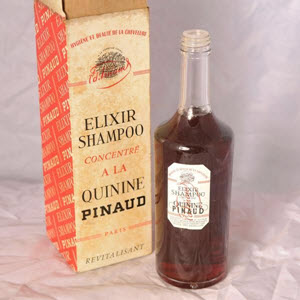 James Bond made famous his Elixir Shampoo concentre a la quinine by Ed Pinaud. Shaken, not stirred, of course.
We get asked about Elixir Shampoo all the time. It's no longer available, except as vintage bottles and antiques like the one in the photo above..
The 21st Century Bond uses Pinaud Clubman's Country Club Shampoo. Use it and you can be as suave as James Bond.